Need an Emergency Dentist?
Call your nearest ProGrin Dental in South Carolina!
A Dental Emergency Can Happen When You Least Expect It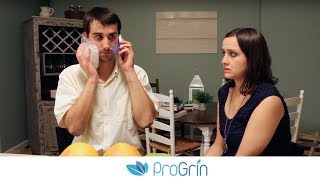 Click to play movie
Watch our video.
We're here for you!
"Could Not Have Asked for a Better Experience"
"I had a dental emergency and was able to get in at ProGrin Dental yesterday. I can't explain how lucky I am. This was my first time there, I was distraught because I broke off at the root a visible top tooth. I had not left my house in days from embarrassment. could not have asked for a better experience, especially when it comes to dental work I am such a wuss and so high anxiety. I could not have asked for a better team to aid in my care. Thank you all at ProGrin Dental!"
– Janna B., Actual Emergency Dental Patient at ProGrin Dental of Boiling Springs
Get out of Pain Now
Call our emergency dental line to be connected with an emergency dentist near you.